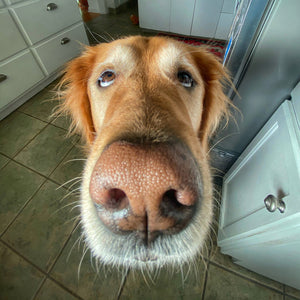 What is the quality of the kangaroo meat used in the treats?
The quality of the kangaroo meat used in dried kangaroo dog treats can vary depending on the manufacturer and their sourcing practices. However, in general, kangaroo meat is considered to be a high-quality protein source for dogs due to its nutrient density and low fat content.
Kangaroos in Australia are mainly harvested from the wild and their meat is subject to strict government regulations for human consumption. In order to be suitable for use in dog treats, the kangaroo meat must be processed and prepared to meet specific quality standards.
When choosing dried kangaroo dog treats, it's important to look for products made from high-quality kangaroo meat that has been ethically sourced, minimally processed, and free from any added hormones, antibiotics, or preservatives. It's also a good idea to check the ingredient list to ensure that the treats do not contain any fillers, artificial colors, or flavors that could potentially harm your dog's health.
---