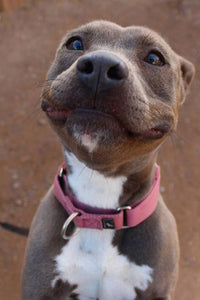 What are the benefits of giving my dog dried kangaroo treats over other treats?
Dried kangaroo dog treats offer several potential benefits over other types of treats. Here are a few:
High protein: Dried kangaroo meat is a rich source of protein, which is essential for building and repairing tissues, as well as supporting healthy skin and coat.

Low fat: Kangaroo meat is naturally low in fat, making it a great option for dogs that are prone to weight gain or have dietary restrictions.

Hypoallergenic: Kangaroo meat is a novel protein source that is less likely to trigger food allergies or sensitivities in dogs, making it an ideal option for dogs with food allergies or intolerances.

Nutritious: Dried kangaroo meat is packed with essential vitamins and minerals, including iron, zinc, and B vitamins.

Tasty: Many dogs enjoy the taste of kangaroo meat, making it a palatable treat option.

Sustainable: Kangaroo meat is a sustainable protein source, as kangaroos are plentiful in their native Australia and are harvested in a humane manner.
It is important to note that while dried kangaroo treats may offer some unique benefits, they should still be fed in moderation and as part of a balanced diet. As with any treat, it is also important to choose high-quality options that are free from additives and preservatives.
---