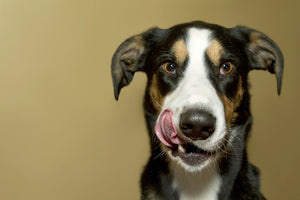 Kangaroo tendons for dogs!
Here at the Australian kangaroo dog treat company, we are absolutely sure that Roo tendons are a suitable and delicious option for your pup - all sizes friendly! Tendons are flexible bands of tissue that connect muscle to bones. When tendons are dehydrated, they become tough and chewy to eat. This is perfect treat for smaller pups because they are a great chew for new teeth coming through.
The kangaroo tendon is the part of the animal's legs giving them the strength and power in their hop. These treats tend to take a lot longer to eat than a jerky because of their texture. Although they are boneless, the dried tendon makes for a tough and chewy treat that is great for keeping teeth clean. It is also a good inside treat as it is not messy.
If you have any more specific questions about your dog and why they would love Roo tendons, please email us at hello@trublukangaroo.com.au - we would be happy to help 🐶.
---