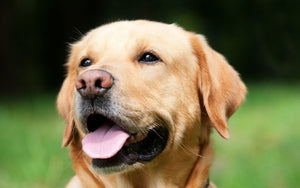 How do I know if a dried kangaroo dog treat is high-quality and safe for my dog?
Here are some factors to consider when choosing high-quality and safe dried kangaroo dog treats:
Quality of the meat: Look for dried kangaroo dog treats that are made from high-quality meat sourced from reputable suppliers. The meat should be free from additives, preservatives, and artificial ingredients.

Manufacturing process: The manufacturing process should be clean and sanitary to prevent contamination. Look for treats that are made in a certified facility that follows strict quality control procedures.

Nutritional value: Dried kangaroo dog treats should be a healthy and balanced source of nutrition for your dog. Look for treats that are high in protein and low in fat and calories.

Size and texture: Choose treats that are appropriate for your dog's size and chewing habits. Smaller dogs may benefit from smaller, bite-sized treats, while larger dogs may require larger chunks or strips. Additionally, if your dog has any dental issues or is a senior dog, you may want to choose softer or more easily chewable treats.

Country of origin: Look for treats that are made in countries with strict regulations and high standards for pet food safety and quality. In the case of dried kangaroo dog treats, Australia is a major producer and exporter of kangaroo meat and has strict regulations in place for its production and export.

Reviews and recommendations: Read reviews and recommendations from other pet owners and consult with your veterinarian for advice on the best dried kangaroo dog treats for your dog.
By considering these factors, you can choose high-quality and safe dried kangaroo dog treats that will provide your dog with the many benefits of this healthy and sustainable protein source.
---