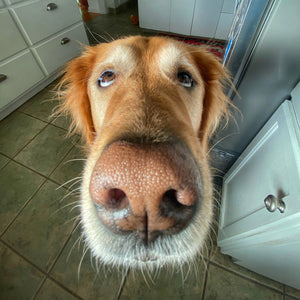 How do dried kangaroo dog treats compare to other types of protein sources for dogs?
Dried kangaroo dog treats can be a good source of protein for dogs, but how they compare to other types of protein sources can depend on various factors such as the quality of the protein, digestibility, and other nutritional components.
Compared to other common protein sources such as beef, chicken, and lamb, kangaroo is considered a leaner meat, which means it can be lower in fat and calories. This can be beneficial for dogs that need to lose weight or have specific dietary requirements.
Kangaroo meat also contains high levels of protein, iron, and zinc, which are important for maintaining a dog's overall health and well-being. In addition, kangaroo meat is also a good source of essential amino acids, which are necessary for muscle growth and repair.
One potential advantage of kangaroo meat is that it is a relatively novel protein source for dogs. This means that dogs who have developed food sensitivities or allergies to more commonly used protein sources may not have had previous exposure to kangaroo and may be less likely to have an adverse reaction to it.
---