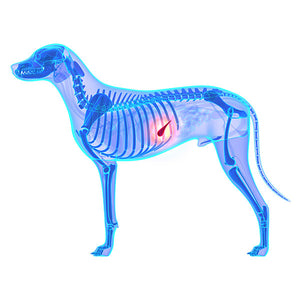 Pancreatitis - Why Kangaroo dog treats are the best for dogs with Pancreatitis
We have had so many calls and emails about dogs with Pancreatitis and want to share an email we sent to our client Jess: 
Hi Jess, 
Thanks for your enquiry. We have had so many enquiries recently with dogs with Pancreatitis. Its seems that the vets are recommending Roo because its the lowest in fat of all the meats and the doggies love it. 
Im so sorry to hear about your best friends diagnosis with Pancreatitis. Let's find her something she will love that is good for her and will make her smile every time. 
At TruBlu Kangaroo we use the latest state-of-the-art Drying Technology to enable us to consistently produce the highest standard of product in the marketplace. We have computer-controlled smart timers,  which ensures adequate moisture removal leaving an even moisture content of all our products. In summary, there are no additives, no preservatives, no nothing, all we do is take the moisture out of the product. Simple as that!
As you may know Kangaroo is a rich protein source and a perfect alternative for dogs who are allergic to other meat proteins or in need of a low fat diet for medical conditions such as Pancreatitis.
The Jerky and the Tendons are very low in fat, typically less than 2%. The cartilage is also a good treat for her as well. Like any diet, something balanced is best, we recommend once small treat a day or every couple of days is best. Best to try out what's good for her tummy. I know we want to give them everything, but sometimes a little at a time over time will determine what's best for her. 
We have a few of our customers now that have old friends with Pancreatitis so we established a special discount for 12% off our entire range. 
Please use special discount word or use the special link below: 
pancreatitis
https://trublukangaroo.com.au/discount/pancreatitis
Have a great day, 
Winston and Lauren
PS: All we do is Roo
---