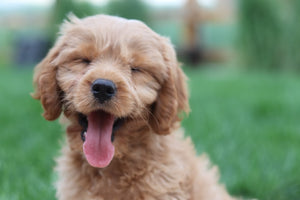 Does the age of my pet matter when it comes to what pet food to buy?
Yes, the age of your pet does matter when it comes to choosing the right pet food. Different life stages, such as puppyhood, adulthood, and seniorhood, have different nutritional requirements. Puppies have higher energy and protein needs for growth, while adult dogs and cats require a balanced diet for maintenance. Senior pets often have different health concerns, such as joint problems, and may require special diets to address these issues. It's important to choose a pet food that is appropriate for your pet's age and specific needs, to ensure they receive the right nutrients and have a healthy, happy life. 
Dried kangaroo meat is considered one of the best sources of nutrition for pets due to its high protein and low fat content. Kangaroo meat is a lean source of protein that is easily digestible and contains a high proportion of essential amino acids. It is also low in saturated fats, which can help maintain a healthy weight in pets and reduce the risk of obesity-related health problems. Additionally, kangaroo meat is a rich source of vitamins and minerals, including iron, zinc, and B vitamins, which are important for overall health and wellbeing. The drying process used to produce kangaroo meat treats also preserves the nutrients in the meat, making it an excellent option for pets who need a nutritious and tasty snack.
---