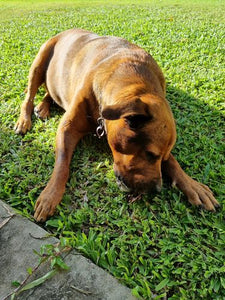 Can dried kangaroo dog treats be used as a training treat?
Yes, dried kangaroo dog treats can be a great option for a training treat for your dog. They are small, lightweight, and easily portable, making them a convenient choice for training sessions outside of the home.
Dried kangaroo treats are also a healthy alternative to many commercial training treats, which can be high in calories, artificial flavors, and preservatives. As with any treat, it's important to monitor your dog's overall calorie intake and adjust their regular food accordingly if needed to prevent overfeeding.
When using dried kangaroo treats as a training treat, it's important to keep in mind that they are still a high-value reward for your dog. This means that they may be more motivating for your dog than their regular kibble or lower-value treats. Be sure to use them strategically to reinforce good behavior and train new behaviors effectively.
---