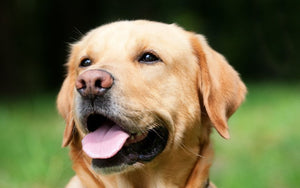 Can dried kangaroo dog treats be given to dogs with specific respiratory conditions?
Dried kangaroo dog treats can potentially be given to dogs with specific respiratory conditions, but it's important to consult with your veterinarian before introducing any new treats or foods, especially for dogs with respiratory issues.
Respiratory conditions can vary widely, and some dogs with certain respiratory conditions may have sensitivities to specific proteins or ingredients. While kangaroo meat is considered lean and protein-rich, individual dogs may respond differently to novel proteins.
If your dog has respiratory issues like allergies, asthma, or other respiratory disorders, it's recommended to work closely with your veterinarian. They can provide guidance on whether dried kangaroo dog treats are a suitable choice for your dog based on their specific respiratory condition, dietary needs, and potential sensitivities.
In some cases, dogs with respiratory issues may benefit from hypoallergenic or limited ingredient diets, which might include novel protein sources like kangaroo. However, it's always best to seek professional guidance to ensure that any dietary choices are appropriate and safe for your dog's specific health condition.
---