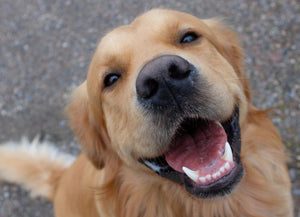 Can dried kangaroo dog treats be given to dogs with specific muscle atrophy issues?
Dried kangaroo dog treats might be considered for dogs with specific muscle atrophy issues, but it's essential to consult with your veterinarian before introducing any new treats or foods, especially for dogs with muscle-related concerns.
Muscle atrophy is often a sign of underlying health issues, and addressing it requires a comprehensive approach. Protein-rich treats like dried kangaroo treats can provide essential amino acids to support muscle maintenance and recovery. However, the root cause of muscle atrophy needs to be addressed through proper veterinary care.
If your dog has muscle atrophy, your veterinarian can determine the underlying cause and develop a treatment plan. This might involve dietary adjustments, exercise plans, and potentially medical interventions. Dried kangaroo dog treats could be considered within the context of this overall plan to help provide additional protein and nutrients.
Always consult with your veterinarian to ensure that any dietary choices, including treats, align with the specific needs of your dog with muscle atrophy. They can provide personalized recommendations based on your dog's health status and individual requirements.
---