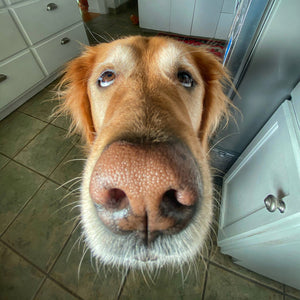 Can dried kangaroo dog treats be given to dogs with certain allergies, such as poultry or beef allergies?
Yes, dried kangaroo dog treats are a suitable option for dogs with allergies to common proteins like poultry or beef. Kangaroo meat is considered a novel protein source, which means that dogs are less likely to have been previously exposed to it, reducing the risk of allergic reactions.
Dogs with allergies to poultry or beef may find dried kangaroo treats to be a safe and hypoallergenic alternative. Novel protein sources like kangaroo can be less likely to trigger allergic responses in dogs with existing sensitivities.
However, it's always recommended to introduce new treats slowly and under the guidance of a veterinarian, especially if your dog has a history of allergies. While kangaroo is less commonly associated with allergies, individual dogs can react differently. Always monitor your dog's response to new treats and consult your veterinarian if you have any concerns about potential allergic reactions.
---