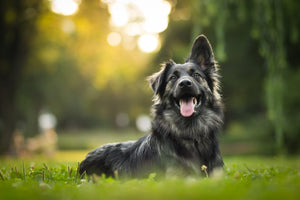 Benefits of Kangaroo for dogs
In the pet food industry, kangaroo dog treats are gaining popularity amongst pet owners. Not only are they delicious for dogs, but they offer a variety of health benefits for their four-legged friends. Here is why kangaroo dog treats should be a part of every pup's diet.
Kangaroo is a superfood that provides essential proteins and amino acids like taurine and arginine. These proteins and amino acids offer muscle-building benefits, helping dogs to have stronger bodies, better joint support, and increased energy.
Kangaroo also contains high levels of iron and zinc. These minerals have been shown to help support the immune system and fight illnesses. In addition, they help promote healthy skin and coat.
Kangaroo is also a rich source of vitamins and minerals, making it ideal for nutritional support. It is an excellent source of omega 3 and 6 fatty acids, which can help reduce inflammation and provide general
---