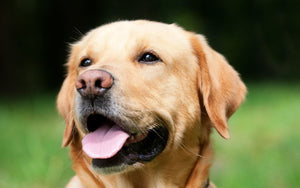 Are there any additives or preservatives in dried kangaroo dog treats that I should be aware of?
It's important to carefully read the label of any dried kangaroo dog treats you're considering giving your dog to ensure that there are no harmful additives or preservatives.
Some brands may use additives like artificial flavours, colours, or preservatives to increase the shelf life of the treats. These additives may not be healthy for your dog and could potentially cause adverse reactions or health problems.
Ideally, you should look for kangaroo dog treats that are made from high-quality, natural ingredients, and don't contain any harmful additives. Some manufacturers use natural preservatives like vitamin E, rosemary extract, or citric acid, which are safer alternatives to artificial preservatives.
In general, it's a good idea to consult with your veterinarian before introducing any new treats to your dog's diet, especially if your dog has a history of allergies or sensitivities to certain ingredients. 
- Charlotte
---