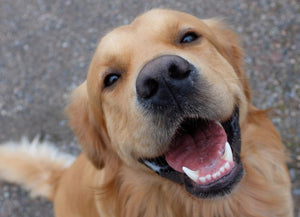 Are dried kangaroo dog treats suitable for dogs with dental issues?
Yes, dried kangaroo dog treats can be suitable for dogs with dental issues. Chewing on dried kangaroo treats can help promote dental health in dogs by providing a natural way to clean their teeth and gums.
The texture and consistency of dried kangaroo treats can help remove plaque and tartar buildup, which are common contributors to dental issues such as gum disease and tooth decay. Chewing on the treats can stimulate saliva production, which aids in maintaining oral hygiene and can reduce the risk of dental problems.
However, it's important to consider the specific dental condition of your dog. For dogs with severe dental issues or tooth fractures, harder treats like kangaroo tendons or jerky might not be the best choice, as they can put excessive pressure on compromised teeth. In such cases, softer options like kangaroo meat strips or dental chews designed for dental health may be more appropriate.
Consulting with your veterinarian is always recommended, as they can assess your dog's dental health and provide personalized advice on the best types of treats for their specific needs. Regular professional dental cleanings, in combination with appropriate dental treats, can help maintain your dog's oral health over time.
---