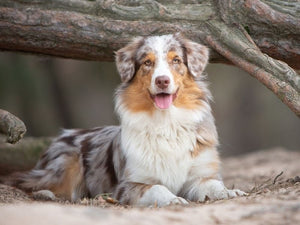 Are dried kangaroo dog treats recommended for dogs with specific dietary preferences, such as a preference for novel protein sources?
Yes, dried kangaroo dog treats can be recommended for dogs with specific dietary preferences, especially for those who prefer novel protein sources. Dogs can develop preferences for certain flavors or protein types, and some may show more interest in treats made from less commonly encountered proteins like kangaroo.
As a novel protein source, kangaroo meat is less likely to have been previously included in your dog's regular diet, making it an appealing option for dogs with discerning tastes. Introducing novel protein treats like dried kangaroo can provide variety and keep treat time exciting for your pet.
Moreover, dogs that have shown sensitivity or allergic reactions to more common proteins like chicken, beef, or lamb may find dried kangaroo dog treats a welcome and safe alternative.
While considering dietary preferences is essential, it's equally crucial to prioritize your dog's nutritional needs and overall health. Always introduce new treats gradually, and if you have any concerns about your dog's specific dietary requirements, consult with your veterinarian for personalized recommendations.
---