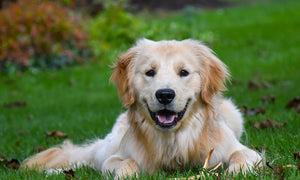 Are dried kangaroo dog treats a good choice for dogs with food sensitivities?
Yes, dried kangaroo dog treats can be a good choice for dogs with food sensitivities. Kangaroo meat is considered a novel protein source, meaning that it is not commonly found in most dog foods or treats. This novelty can make it less likely to cause an allergic reaction or trigger food sensitivities in dogs.

Many dogs develop sensitivities or allergies to common proteins like chicken or beef. Introducing a novel protein like kangaroo can provide an alternative protein source that may be better tolerated by dogs with food sensitivities. By offering a different protein, it reduces the chances of triggering an allergic response.

However, it's important to remember that every dog is unique, and individual sensitivities can vary. If your dog has known food sensitivities or allergies, it's best to consult with your veterinarian. They can help determine the specific ingredients your dog needs to avoid and guide you on selecting suitable treats, including dried kangaroo dog treats, based on your dog's dietary needs.
---